CSS members are actively involved in a number of caving related projects.
Wee Jasper - Dogleg Cave protection
During the prolonged drought areas of Dogleg Cave needed protection to ensure their long term survival
CSS and other ASF clubs assisted the managers of the cave with the installation of a gate to assist in the protection of the sensitive areas of the cave.
Further information can be found on the Dogleg Protection page.
Cave Data
CSS is recording cave data in the areas of Yarrangobilly, Cooleman, Wee Jasper and Wyanbene.
This data includes:
Cave and karst feature GPS location information.
Cave numbering where required.
Cave entrance "photo tagging".
Cave mapping
Helium Baloon Remote Controlled Camera
A remotly controlled digital camera was constructed for photographing the 106 meter high Gunbarrel Aven in the Wyanbene cave. The flight was partially successful and may be repeated one day after the system has been modified to handle the fog in the upper level of the aven. Photos of the camera setup, the view looking down while near the floor of the aven, and the after trip cleaning.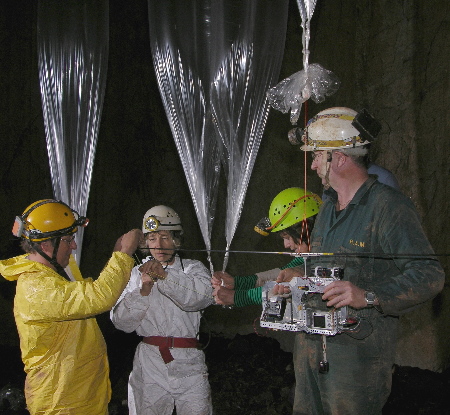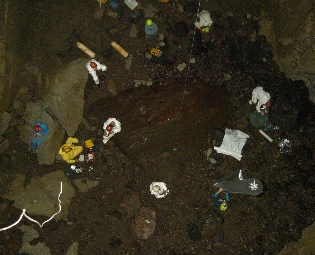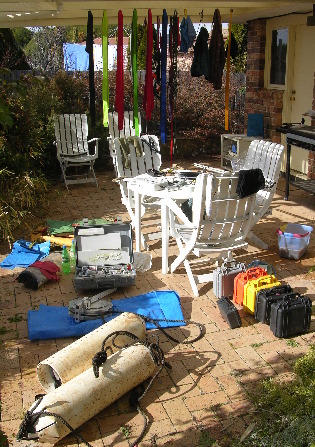 Cave Radio and RDF Unit
CSS is making a pair of cave radio RDF units using the design developed by Peter Robertson of the Victorian Speleological Association (VSA).
Peter's design has been redrawn in CorelDraw and PDF prints are here:
Interconnections [May need to save to disc to view correctly]
Panel Layout (inside case view)